I have been busy with kids and housework as usual. I did get a lil crafting in though..
Heres a few pics of what Ive been up to....
Working on grubby candle sticks not done yet tried two different techniques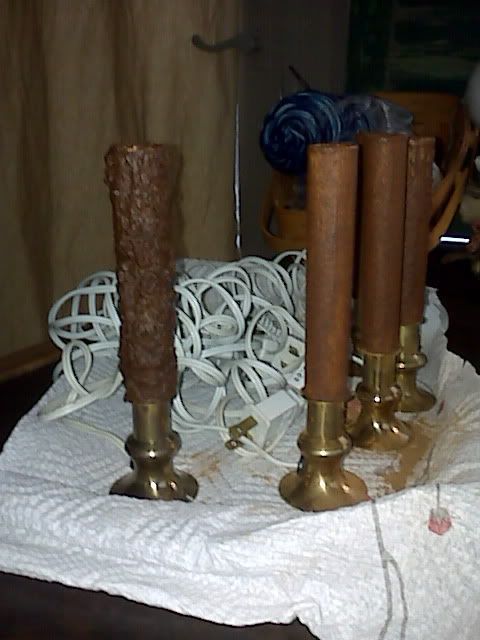 Saw some twine balls on ebay I liked them a lot so made up a few for myself... Going to make a grubbier set too :o)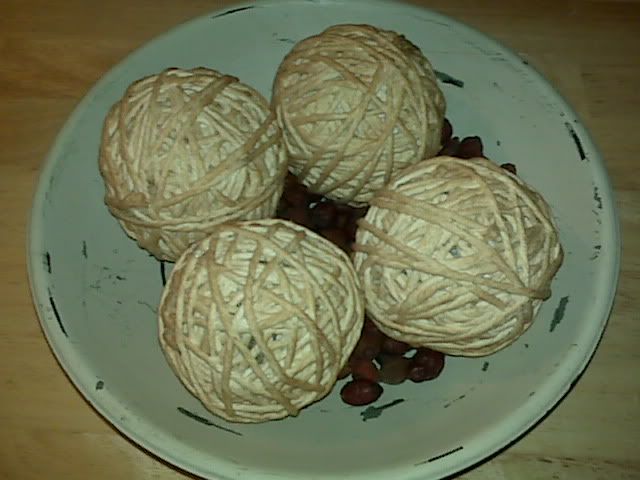 Finally got blue quilt squares stained but broke two in the process... :o(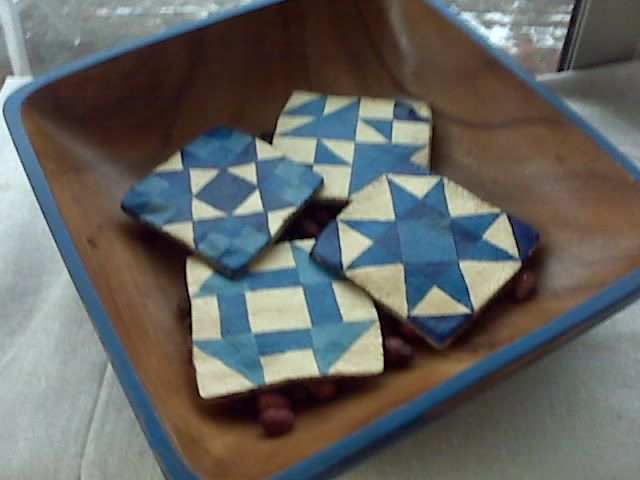 Made a curtin for my back door in my craftroom that goes out onto our patio... Please excuse my MUDDY yard... Its been raining and snowing which has turned my yard into a mess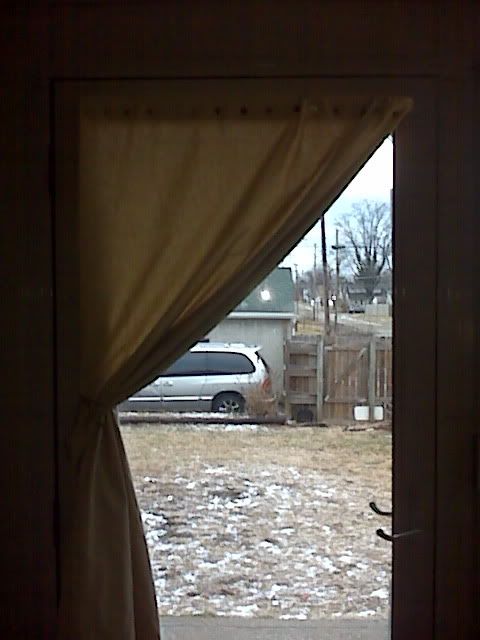 I also made up this set of quilt square for a giveaway on my selling blog that I'm setting up..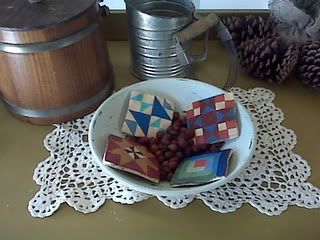 Thats about it for me.... Hoping to get some other goodies done this weekend. I will be sure to post pics...
Hope everyone has a Happy Friday!
Hugs and Luv
Jacki