I did a second set of salt dough quilt sqaures today. My daughter told me I should make them all blue and just do different patterns since Im really loving blue right now.... So thats just what I did! I LOVE THEM!
I have to stain these still and wax dip them! But heres what they look right now.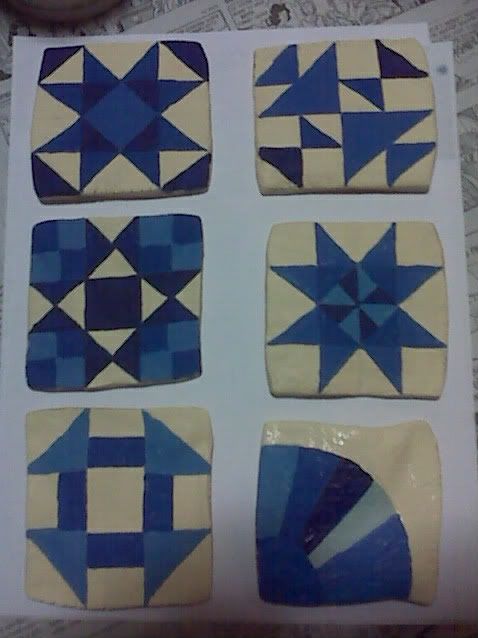 Im off to clean up my painting mess.... Post pics of the finished ones tomorrow.
Talk to you soon.