Happy New Years Eve.... Cant believe its almost 2011 all ready.
Don't have any kids at home today so thought I would go ahead and get a jump start on my long long list of To Do's for 2011...
We just recentley moved into our new house a couple of months ago. Everywhere I look all I see is "WHITE" and Im just not a white kinda girl.... :o)
So figure it's time to get some color on the walls. I went with a Flat Antique Gold
Just a couple before pics and I'll post one of my progress so far. Then in a few days once its all done and my kitchens all back in order I'll post some after pics...
Prim Hugs
Before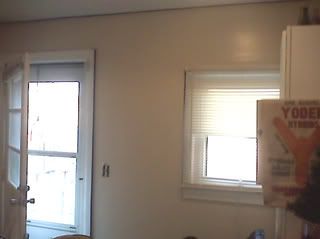 Work in Progress